October 20th, 2016
The family packed into the minivan and we drove to the small harbor by the Sheraton Hotel. Right outside this hotel is favorite feeding ground for Manta Rays, since the hotel decided to put up large spot lights along the cliffs so their dinner guests could watch the waves while whining and dining. It just so happens that krill are attracted to these lights and the Mantas have taken a liking to the particular conditions and come back day after day to feed.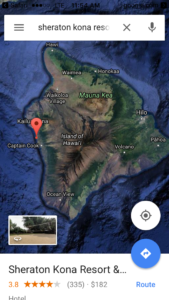 Once the big boat was secured in place, we donned snorkel gear and wetsuits and slipped into the dark water. There was a long ladder-like structure that the tour company had mounted spotlights on, shining down into the water (about 30 ft deep). We all took ahold of a rung along the edge, rested our ankles on a floaty noodle (so we didn't kick the fish!), and waited awkwardly for the stars of the show.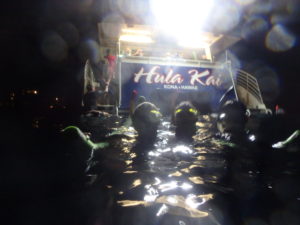 Other tour boats were also present so we could see their beams lighting up shafts of water not too far away. Seeing the fish and krill dart in and out of the light to catch the accumulating krill was something, but it was nothing compared to when the Mantas soared into view from the depths!!! It's hard to take a good photo in the dark, but here are a few. Check out the two videos below too!
They look like they are flying as they flap through the water, and they ARE HUGE! They flip upside down and scoop the water close to the spotlights to get the most amount of krill possible. They were so close to our faces they bumped into our masks!!
Manta Ray Video close up (62 MB, 27 sec): pa200018
Manta Ray Video distance (33MB, 16 sec): dscn5520