Oct 2016
After swimming the 1.5km back to shore from the lava tubes we relaxed and ate a well-earned lunch on the perfect little beach next to the Sheraton hotel (very close to Koloa Landing). When we were warmed back up, we donned our dive gear and hopped back into the water. As we explored the reef, turtles began to appear everywhere!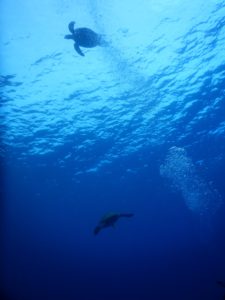 One after another turtle showed up. Later we learned that almost one hundred of them rest during the day along the mouth of the stream, and then swim back into the ocean at the end of the day!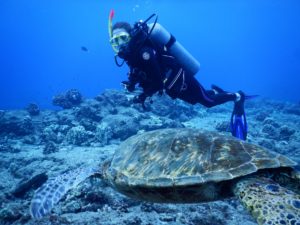 There were turtles everywhere! Small groups of make-shift families: big ones, sleepy ones,curious small ones, skittish ones bearing scars and chips in their shells, and even one with a strange bubble fungus growing out of its eye, perched there like a strange cold compress.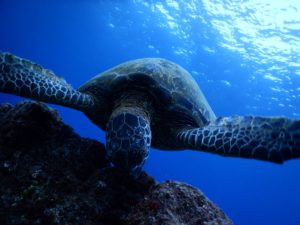 Turtles turtleseverywhere! (video, 43 MB):
My Love enjoying the turtles!!
We used up every drop of air in our tanks playing with the turtles. We even shared air in the end (always good to practice)! When our air was out we came up to the surface to snorkel and enjoy the sunset. We snorkeled with the turtles as long as there was light, sharing our excitement over the turtles with another snorkeling couple.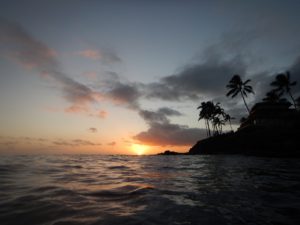 Definately a day to remember!