We enjoyed a windswept sunset from the sacred sacrificial site of the ancient Hawaiians on the cliffs above Ke'e beach. Having visited the site as a kid, I was able to make out the only slightly visible trail up to the open area amidst the otherwise jungle.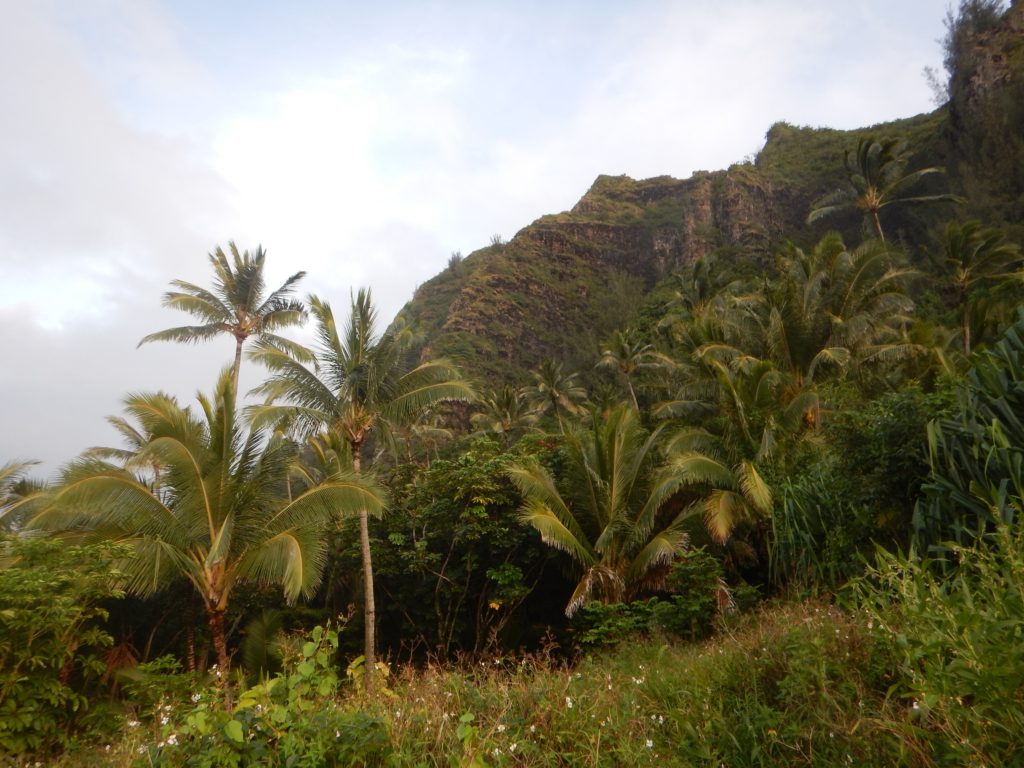 What a beautiful site, tranquil, and unfortunately slipping into anonymity as the locals have obscured the pathway up to the site. The site itself, once maintained, has now almost completely melted into the jungle.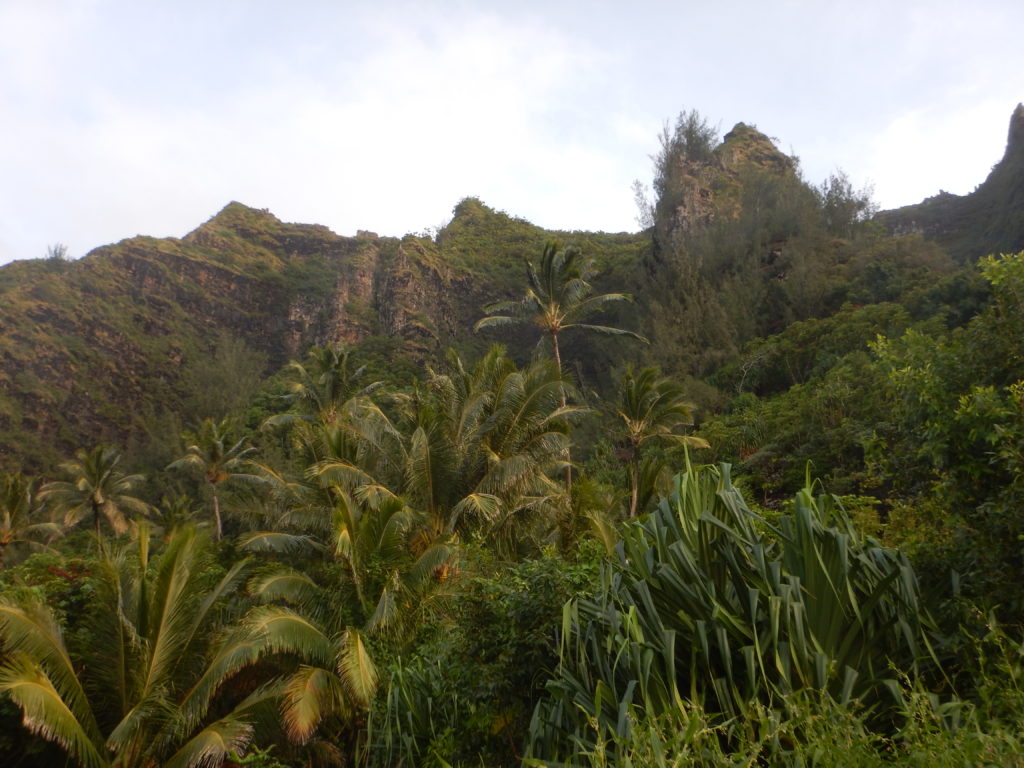 We made our way back to through the parking lot in the after-sunset glow and spotted these wild chickens that were getting ready for bed in the TREES! 😛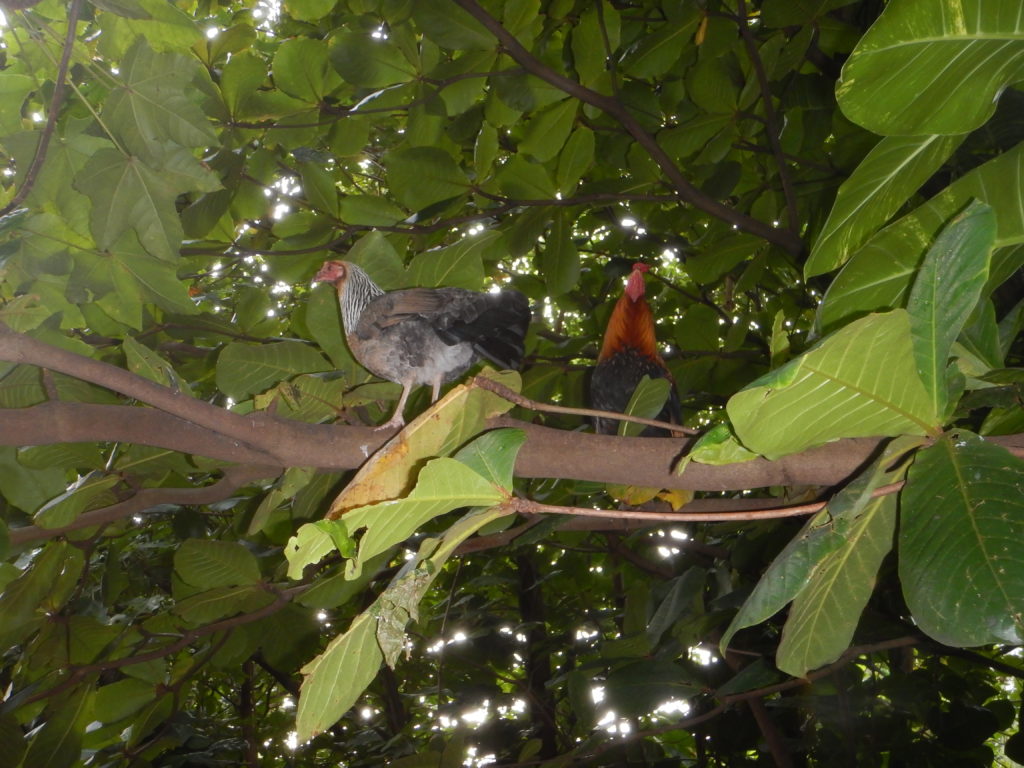 They even had their chicks with them, hidden well in the foliage!