On Saturday (22 Oct 2016), Dad and Lisa took us all out on a big fishing trip along the Kona coast! Everything was set for success. We even saw a HUGE fish in the water and tons or large bait fish jumping to avoid becoming a meal!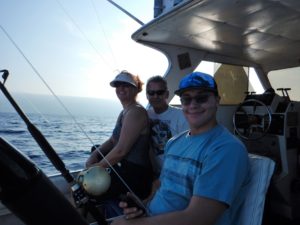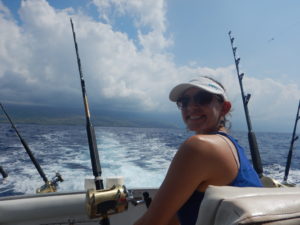 We went looking for the Marlins, but ended up with nothing on the hook.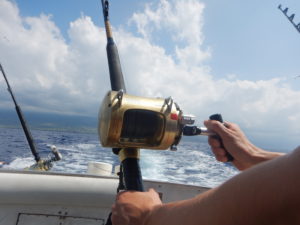 However, we had a great day on the water and enjoyed snorkeling in the crystal clear water at Captain Cook's cove!