Early in the morning on the 19th of October, Lukas, Dominic, Gary, and I all piled into the mustang and headed up the cost to take the saddle road over to the Hilo side of the island to hike!
As we cruised up the coast in the Hawaiian sunshine, we passed plains of tufts of waving grass growing out of the lava covered coast and wondered at the strange small cone-shaped mountains hinting of eruptions past.
Our goose bumps forced us to put on the car top as we increased in altitude on the steep incline. The temperature steadily dropped from a balmy 82F to a chilly 64F on the way to the misty crest of the saddle pass between Mona Kea and Mona Loa. A torrential downpour commenced and the wind shield wipers worked frantically the entire way down the mountain.
We were determined to reach Rainbow falls that we had seen on the AAA map, and thankfully the rain turned to a threaten of a drizzle as we pulled into the parking lot.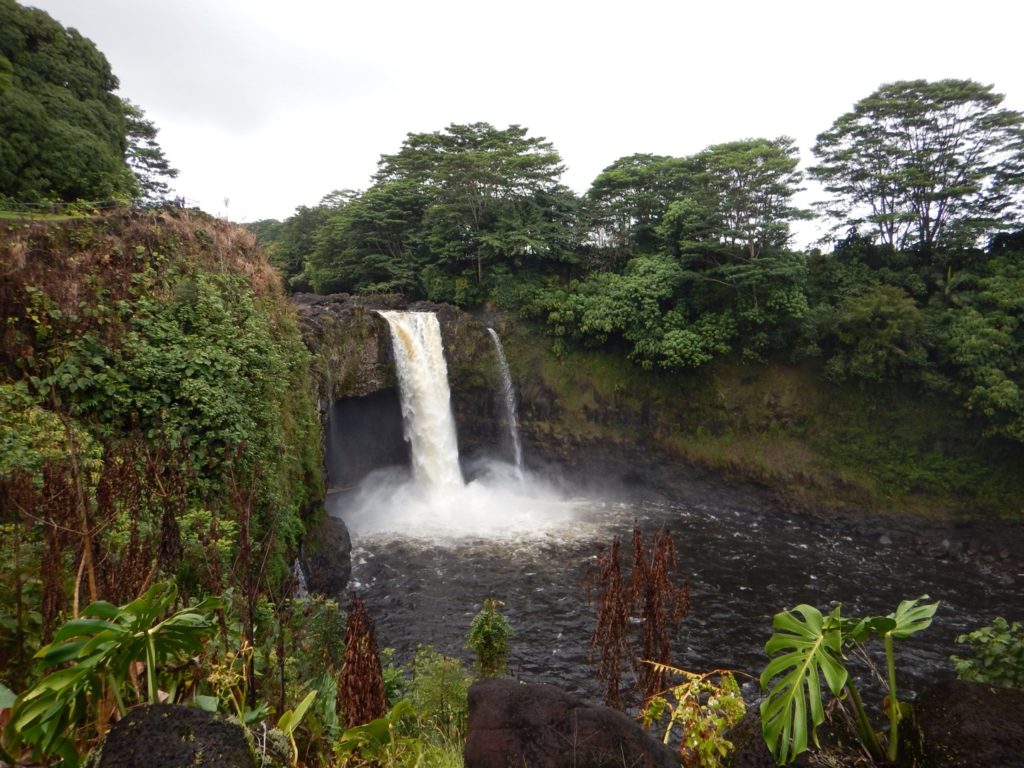 On the way to the top of the waterfall, we found an absolutely enormous banion tree. The boys tried to swing from the hanging roots like Tarzan and I found a bunch of passion fruit!

We all made it out to the top of the waterfall: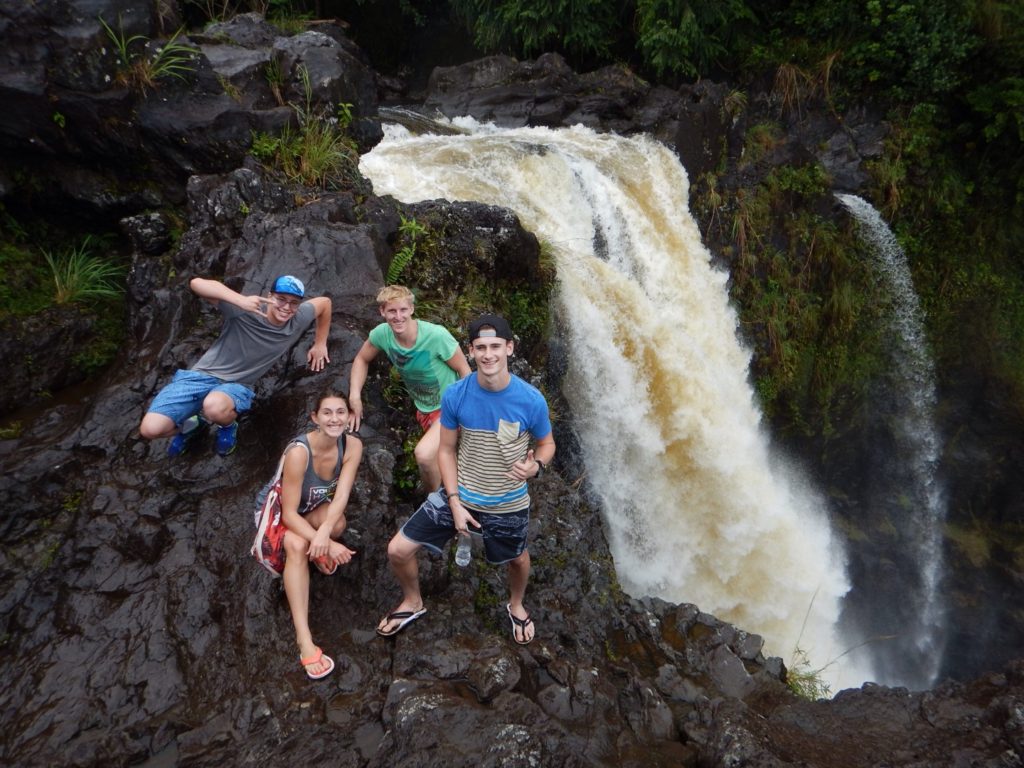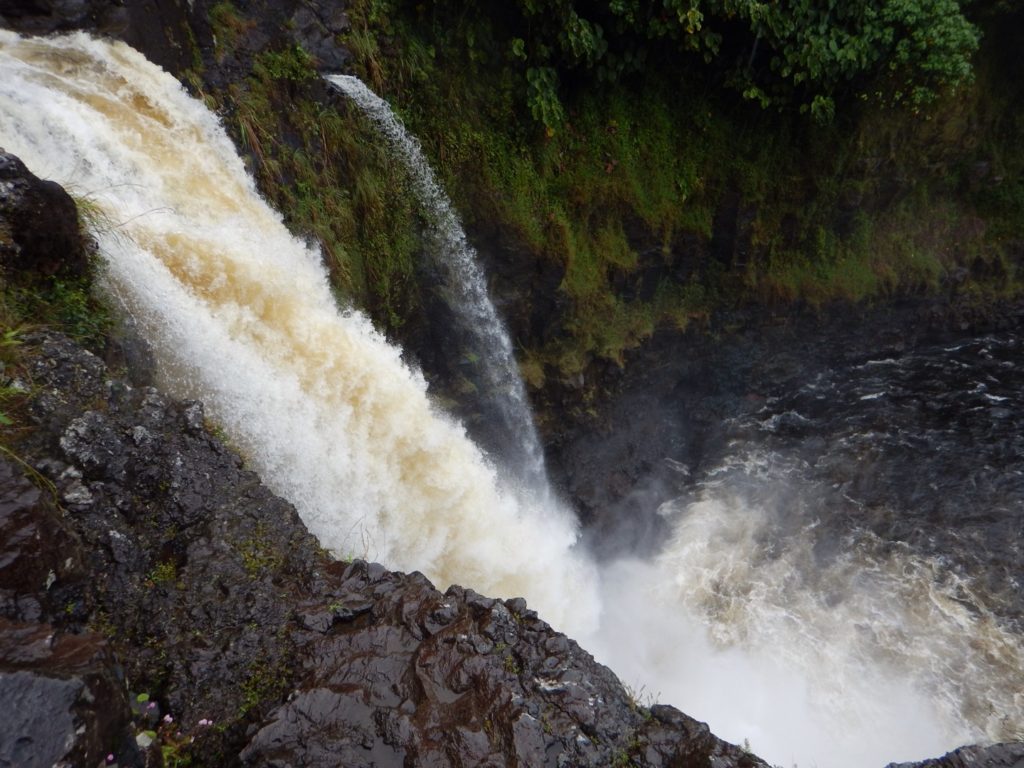 After rinsing the mud from our tennis shoes, it was time for our next hike. We searched for the trail head to no avail, and in desperation asked a local for directions. He gave us directions and mentioned he was on his way by the place and invited us four to hop into the back of his pick up truck and he would drop us there! Hah! Nice guy!
Despite the rain, we thoroughly enjoyed our hike- collecting guavas, finding wild orchids everywhere and eating lunch by the river.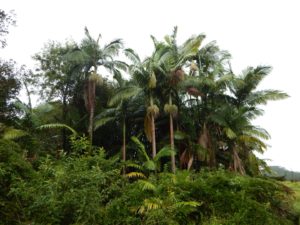 Drenched, we hopped into the car, cranked up the heat and began our drive around the south side of the island. What a great way to scope out where we wanted to come back to during the rest of the trip, and to experience several of the 10 microclimates on The Big Island.