If you're on your way to Tunnels Beach, then you'll get gorgeous views from Princeville on the way down to Hanalei Bay.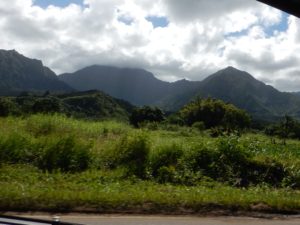 At Tunnels beach, you CAN count on a relaxing day on the sand with a gorgeous view.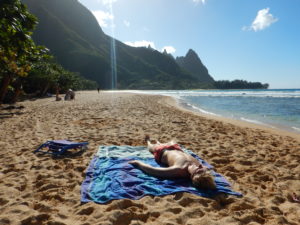 However, unless you are willing to brave strong current and deep water to get to the outer reef, then Tunnels is no longer a good easy snorkeling location. Sunscreen and clumsy tourists walking all over the coral have seen to that. Thankfully the turtles were still hanging around; they made our day!